Crème pour les mains ambre-vanille
Crème pour les mains au CBD C-Derma by Céline
390 mg CBD/ 75 ml
Conseil d'utilisation: Appliquer la crème
C-DERMA à base de CBD, sur des mains
propres, autant de fois que vous le
souhaitez. Elle vous apportera une
hydratation intense et protègera vos mains
tout au long de la journée. Sa forte teneur en
CBD apportera une vraie sensation d'apaisement
et de bien être pour vos mains. Laissez
vous envoûter par son odeur d'ambre-vanille.
Using advice: Apply the CBD-based
C-DERMA cream, on clean hands, as many
times as you wish. It will provide your with
intense hydration and protect you hands
throughout the day. Its high CBD content
will bring a real feeling of soothing and
well-being for your hands. Let yourself be
enchanted by its amber-vanilla scent.
Pour un usage externe uniquement
For external use only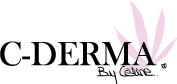 25
personnes consultent ce produit en ce moment

Guaranteed safe & secure checkout
Description
Ingrédients
AQUA, GLYCERIN, DICAPRYLYL ETHER, CAPRYLIC/CAPRIC TRIGYLCERIDE, CETEARYL ALCOHOL, GLYCERYL STEARATE, SODIUM STEAROYL GLUTAMATE, CAPRYLOYL GLYCERIN/SEBACIC ACID COPOLYMER, DIHEPTYL SUCCINATE, SODIUM LACTATE, SODIUM PCA, CANNABIS SATIVA SEED OIL, CANNABIDIOL – DERIVED FROM EXTRACT OF CANNABIS, PARFUM, STEARIC ACID, PALMITIC ACID, BUTYROSPERMUM PARKII BUTTER, SODIUM HYALURONATE, TOCOPHERYL ACETATE, TOCOPHEROL, ASCORBIC ACID, ASCORBYL PALMITATE, ALLANTOIN, GLYCINE, FRUCTOSE, UREA, NIACINAMIDE, INOSITOL, PHENOXYETHANOL, GLYCERYL LAURATE, SODIUM BENZOATE, LACTIC ACID, CITRIC ACID, ALCOHOL
Sans paraben, sans sulfate, vegan,
non testé sur les animaux
Paraben and sulfat free, vegan, cruelty-free
Made in Switzerland
Distributeur :
Swiss CannaMed SA, CH-1025 St-Sulpice
Il n'y a aucune question a trouvé.